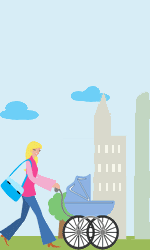 Minnesota Mama Must Haves has a lot of great giveaways up right now as part of her Bringing Home Baby event!

Here are some of the ones I entered! Go Check them out!

Go
HERE
to win a My Baby Nest Carrier! Ends TODAY!
Go
HERE
to win an Adorable Kinders Doll! ENDS TODAY!
Go
HERE
to win a Dear Baby Box! (So cute) Ends 1/12
Go
HERE
to win hanging wet/dry bag from Planet Wise. Ends 1/14
Go
HERE
to win a Woombie! Ends 1/16
Go
HERE
to win a
Safety First Complete Air Convertible Car Seat!!! Ends 1/25
Go HERE to win Baby Elephant Ears! Ends 1/18